Surprise Your Loved Ones with Silver or Gold Photo Coins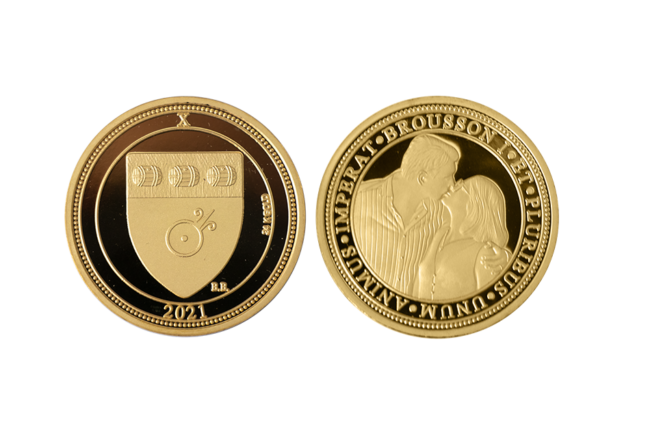 Eternalize the moment: Have your favorite picture embossed, engraved, or printed on a coin. Coin USA mints photo coins in the highest precision and quality.
People who we care about deserve special attention. You can show love, affection, and respect with a unique gift of photo coins made from precious metals. These remarkable tokens ensure that your loved ones feel the joy of a beautiful present with a profound meaning. If you are thinking about what to give for a birthday, anniversary, christening, Christmas, or St. Valentine's Day, consider inquiring with Coin USA to emboss your photo on a coin.
Precious People on Precious Metal Photo Coins
It is hard to name other items that people treat with the same sentimental attachment as images of their loved ones, close relatives, friends, and pets. Photographs are proudly showcased in fancy frames and albums. No less often, people carry their favorite photos in their wallets. Embossing a photo on a coin made of gold or silver is one more great way to have a prominent keepsake dear to your heart. Such a custom-minted piece can become a real work of art if you trust us to produce it. Read on and find out how you can get the most beautiful photo coins you have ever seen in your life.
Share Your Thoughts; We'll Take Care of the Rest
As a professional minting service, Coin USA knows perfectly well how to make your embossed photo coins unique and worthy of admiration. Our team consists of top-class experts deeply devoted to coinage with custom designs. The best coin designers and skilled production specialists need only your vision of the coin project to create a work of art. To give you a good idea of what your pure gold or silver coins with photos could look like, we've gathered below the info you'll be interested in. You're also invited to take a look at the example pictures of accomplished photo coin projects here and in our coin gallery.
Do Your Photo Coins Always Have to Be Gold or Silver?
Due to the inherent value of precious metals, most often, our customers prefer their photo coins to be embossed or engraved on them. Ask Coin USA to create custom medals with your drawing, logo, or photo. You can choose among three different production methods and an entire range of base metals, plating, and further design options.
Apart from engraving or embossing your .999 Silver or 24K Gold photo coins, we are happy to mint a photo on a coin from any other metal. These may be bronze, brass, copper, zinc, or nickel. Common metals, although they are a cost-saving option, are of high quality, too.
In addition, our specialists can always add gold or silver plating to them to combine affordability with a precious appearance. We always stand by our customers' needs and are ready to do everything for their satisfaction.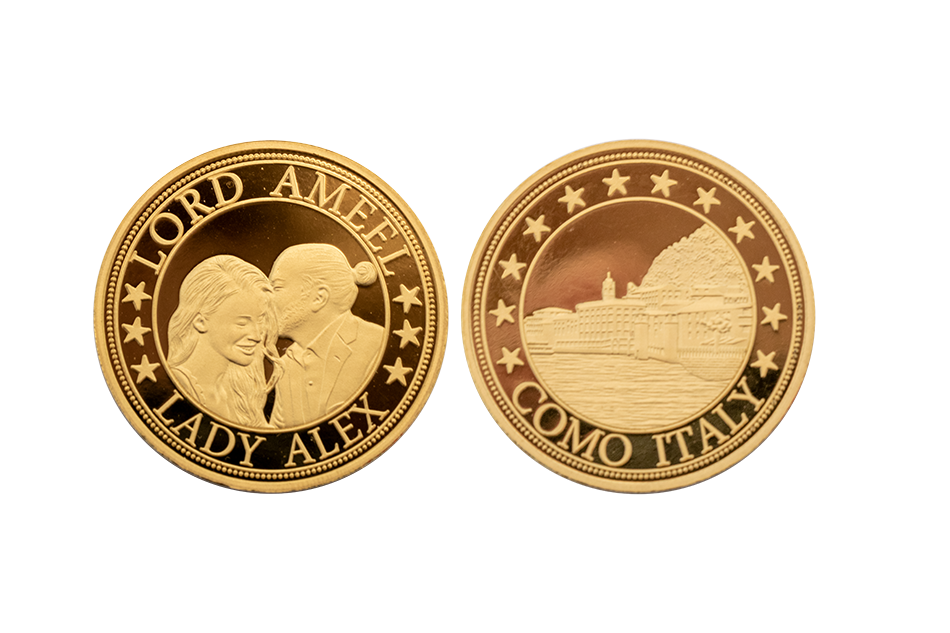 Using Different Plating to Fill Embossed Photo Coin with a Special Charm
Since we have already started talking about plating, we will tell you more in detail about this smart element of coin design. This technique allows custom-minted medals made of common metals to increase their value and acquire a chic look. We won't bore you with the details of the technical side of this process. If you wish to learn more, scroll down to our detailed description of production steps on our article on custom commemorative coins).
We frequently plate common metal coin rounds with gold, silver, palladium, rose gold, or platinum. Such photo coins look amazing! Also, our experts can plate your photo coins not only with one metal, but with two on the same coin! This is called dual plating. We typically use gold and silver, or gold and black nickel. However, our team may apply other beautiful combinations, depending on the specific design. Tell us about your idea and we'll make sure to find the fitting solution. Coin USA brings your photo on a coin just the way you imagine it!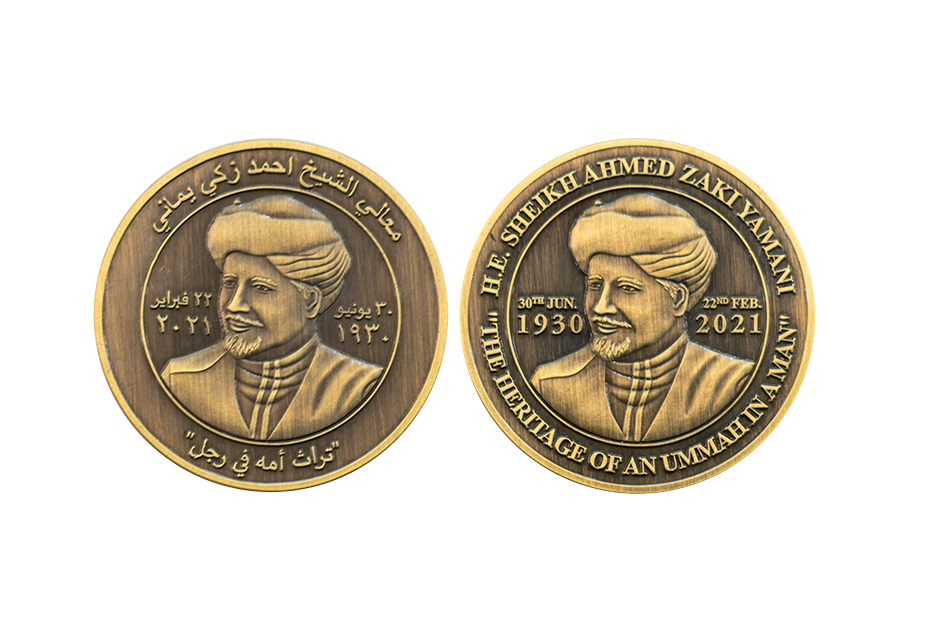 Shiny or Antique Gold Photo Coins?
Now that you have chosen the core metal and plating, you can move on to finishing. We will gladly make your photo on the coin dazzlingly shiny or age it to give it an exquisite antique look. Which way to choose is up to you. However, you can be sure we will help you select the finish that makes your coin project look its best. Our coin designers know their craft perfectly well.
You Wish to Order Last Minute and Get Your Custom Photo Coins As Soon As Possible?
Special needs require special moves: Embossing coins with your photo takes time. Coinage is an art that can't be rushed. If your anniversary is already around the corner and you can't wait for roughly two months before holding your custom photo coins in your hands, engraving or printing a standard coin round are your go-to options. Learn more about engraving and printing coins in our article about single custom coin production.
Curious About How Your Own Customized Photo Coins Could Look Like?
You have just learned about the basic aspects of photo coin design. Let's say, we have lifted the curtain, but we have many more tricks up our sleeves. In fact, there are many more other ways to give an unrivaled, unique look to your photo on a coin. Our team will discuss each and every one of them with you as soon as you submit an inquiry for the production of your fully customized custom medals. Those can have any size, shape, and weight! We remind you that our IT specialists have developed a multifunctional tool called the Coin Configurator. Use it to get a rough idea of what your coins with photos can look like.
Once we have fully understood your ideas, and decided if your project should be embossed, engraved, or printed, our coin designers will take over. They adjust your mockup, preparing a first set of layout graphics for you. Hurry up and contact us to get the best keepsake of a lifetime for yourself or your loved ones!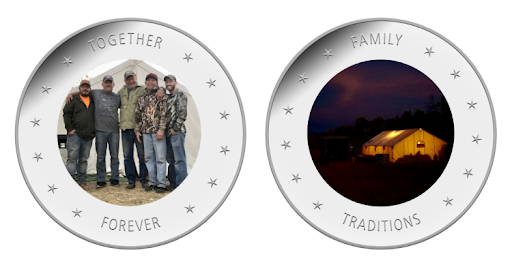 Disclaimer: Our products on this page are known as "Coins" in order to comply with general linguistic usage. It should be expressly pointed out that it concerns, however, individually embossed medals and no current or former means of payment/currency.