Do you have an interest in creating personalized coins made of gold or silver?
Minting custom coins that possess real value and will last for a long time.
The worth of such coins is derived from either the intrinsic value of the precious metals used in their creation or the sentimental value attached to them. As a result, coins can be an excellent choice for rewarding individuals who are appreciated and loved. Some occasions where you might consider gifting a commemorative coin to an employee or customer include: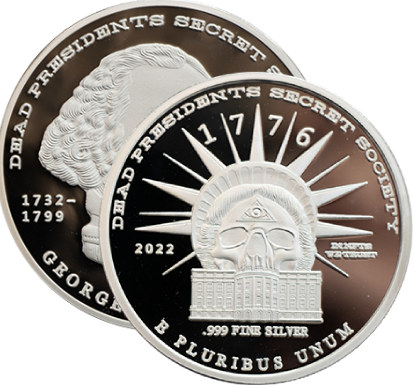 marking their hire date anniversary,
celebrating the completion of a significant project,
recognizing an employee of the month,
acknowledging the attainment of sales or production goals,
commemorating an excellent suggestion or idea, honoring a special moment where expectations were exceeded, as a jubilee gift for all employees during a company event or exhibition,
as a special memorial gift to show appreciation.
When presenting a gift, it's essential to ensure that it possesses both sentimental value and real worth. The sentimental value may arise from the individual, occasion, or company for whom the coins were created, while the material value is derived from the metal used and the quality of minting. That is why we use the highest quality minting finish, known as "polished plate," which is the same technique used for bullion coins. For our commemorative coins, we primarily use 24k gold, 999 silver, platinum, or palladium as the primary material. In addition to pure precious metal coins, we also produce coins with a bronze core that has been gold or silver plated. We can also add color to the coins upon request, giving you limitless options for the design of your personalized coins.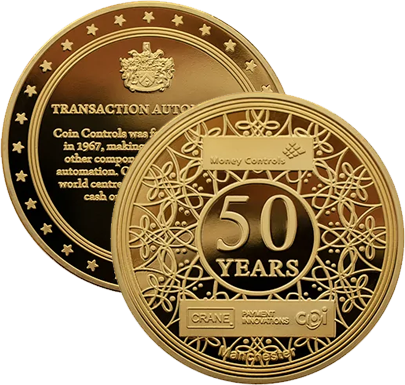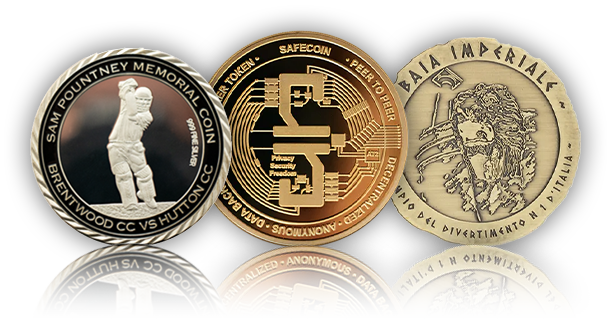 Our customized coins are far from ordinary.
Have you ever felt that when searching for personalized coins, everything appears to be the same? Standard sizes, thickness, appearance, material, and finish. Do all coins seem identical to you? This is not what we believe. We offer customized coins that are unique and one-of-a-kind. You have the option to select the size of your commemorative coin, its thickness, core material, plating, finish, irregular shapes, various types of enamel coloring, photo printing, and many more options. If you want to give a personalized coin as a gift, please contact us.
Steps to produce pure Gold and Silver coins
1. Design your coin
Using your unique custom design, our coin designers will transform your concept into a digital graphic. After your approval, this is transferred into a digital 3D model which, in turn, is used to produce the coin minting die. This is done with precision to ensure that every fine detail, lettering, lines or illustration can be actualised with the utmost accuracy on your finished product. Our cutter tools are able to reduce dies down to a tenth of a millimeter.
Since dies only withstand the heavy production processes for a limited time, several of these are made to guarantee that all coins meet our rigorous quality standards.
If a design, logo or theme is available, our coin designer creates a corresponding draft digitally on the screen. After the graphics have been approved, they are transferred into a digital 3D model, which is then used to produce the minting die. When machining the mould, precision is essential so that the very fine lettering, lines or graphics can later be transferred to the coin as accurately as possible. Cutter tools process the dies down to the tenth of a millimetre. Since they wear out relatively soon, several of them are made at the same time so that the coin production can go through in high quality.
3. Custom embossing of your coin
An individual and impeccably cut coin die is required for either side of your coins, the obverse and reverse. Once again, accuracy has priority over speed in this manufacturing step.
Therefore, the blanks are inserted into the minting machine manually, each single one checked individually. Any round that does not meet our standards goes back to the furnace, to be melted and cut again.
With a pressure of about 100 tons, the custom designs are mechanically embossed into the pure gold and fine silver rounds. Once again, every single minted coin is carefully checked, to guarantee that only flawless custom coins are sent out to our customers.
Due to the high pressure, custom coin dies have to be replaced at regular intervals in order to achieve irreproachable results consistently.
4. Finishing and packaging
According to individual wishes, the freshly minted coins can be further processed. Coin edges can either remain smooth or manually be adjusted to a certain angle. Moreover, the pure precious metal coins can be hallmarked or finalised with special laser engravings, such as consecutive serial numbers or name inscriptions, to only name the most popular examples.
Once the entire minting process is completed, the finished precious metal custom coins are safely packed up in high-quality coin capsules to protect their surface.
In addition, these acrylic cups can be placed in elegant coin boxes or floating frames to decoratively display the pure gold and silver custom coins with your individual design.
Watch our Video how a 24k Gold coin is minted in our Own production facility
Design Your Own Medals with Coin USA in Outstanding Quality!
1One-of-a-kind- Event with Custom Medals
We're happy to produce all finisher and participant medals on customized ribbons for your competition or event in the respective, fitting color and size. brought With varying core metals or platings, all levels of success can be rewarded accordingly.
4Worldwide shipping
We provide shipping to different parts of the world as we have production facilities and sales offices in various countries. So if your organization holds events across the globe and requires your coins to be shipped there, you can count on us to handle it.
2Starting from 1 piece
We can produce as few as one coin, as we possess our production facility, and do not have a minimum order requirement. However, it's important to note that even for a single coin, the cost must cover all the expenses of the manufacturing process, including machining.
5Full Customization
Freely decide what your custom-made medals should look like. Coin USA does not impose a standard size, finish, pre-printed ribbon or limitation on the use of colors. We need to fully understand your project to be able to advise you on the perfect measures and details to make your custom medals perfect for your event.
3Free artwork
Our design team is happy to prepare a layout graphic of your medals. This service is meant to give you a clear idea of the future looks of your medals.
Design your coin
Online coin configurator
Use the functionality of our Coin Configurator to experiment with the appearance of your custom medals and ribbons. Try yourself as a graphic designer and then hand over your design to professionals.
*This tool is auxiliary and in no way replaces the advice and meticulous work of our coin and medal designers.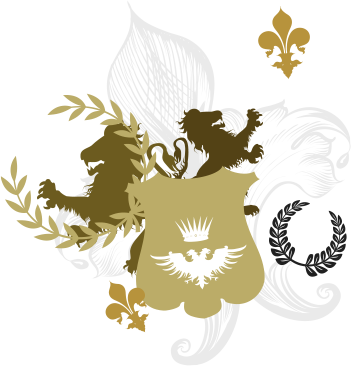 OUR GRAPHICS SERVICE
DO YOU NEED HELP WITH THE
DESIGN OF YOUR COMMEMORATIVE COIN?
We create your Commemorative coin graphic for free.
Just send us your ideas and images/coats of arms/logos.
Zoom into quality
NATO Coin
50x4mm
Heavy Bronze
Hard enamel colour
Light antique Finish
Special border cut
Finest Precision
Small Quantity Coin Orders Starting from 1pcs

You are looking for only one or very few coins? And you would like to have them delivered in the shortest possible time as a birthday or an event is coming up? Nothing easier than that.
We are happy to produce high-quality, individual coins for you. Available with engraving, photo print or high end embossing. Also available in precious metals.
See All Packages Options
COIN PACKAGING & STANDS
Present your coins appropriately. Find the right solution here to display your coins appropriately. Many of our packaging can even be refined with your logo or an individual text.
Velvet Box + Print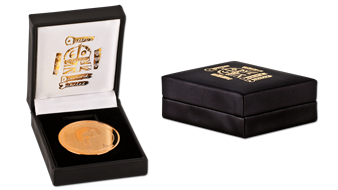 Acryllic Block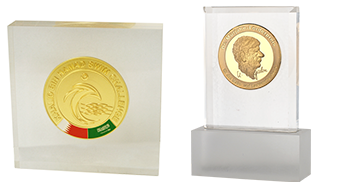 Floating Frame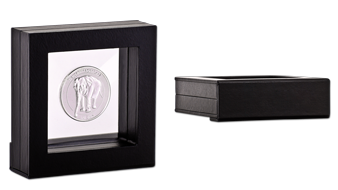 Acryllic Cup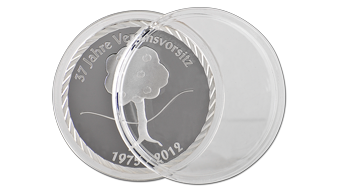 Velvet Pouch + Print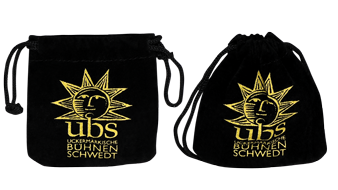 PVC Floating Frame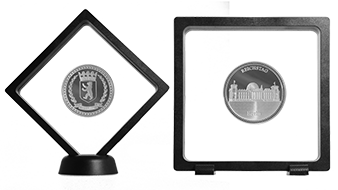 Acryllic Stand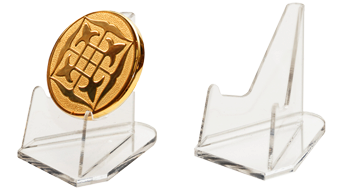 XXL Floating Frame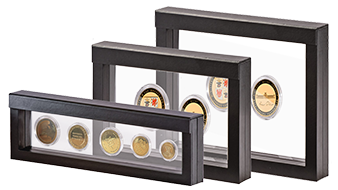 Velvet Box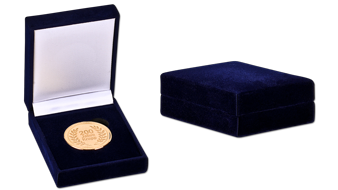 Metal Stand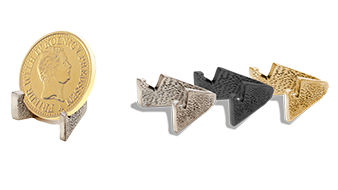 Velvet Pouch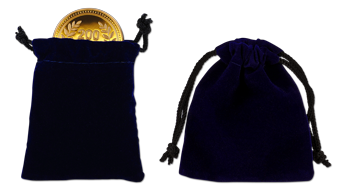 Wooden Box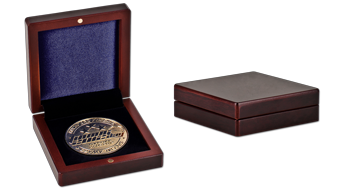 Customized Packaging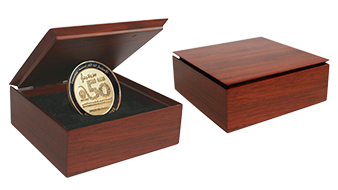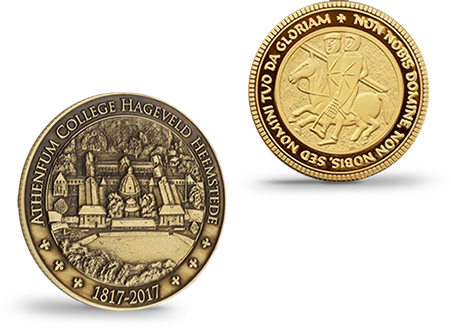 Contact us
At Coin-USA, you will have a dedicated Account Manager, Will, to guide you through the coin production process. Reach out today and start your project now!