Custom Metal Coins: A Perfect Way to Mark Special Occasions!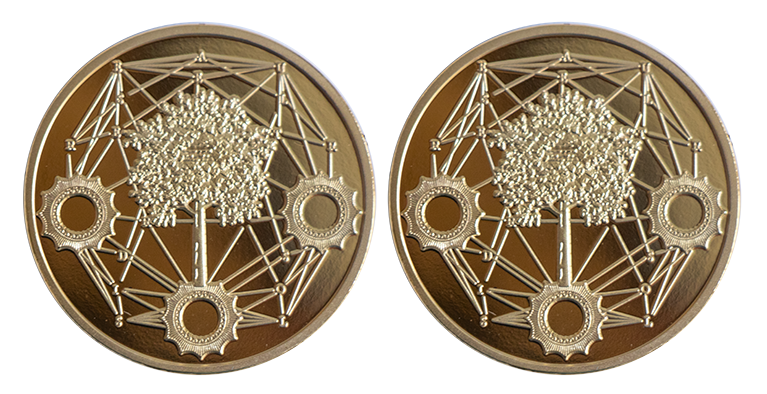 Custom metal coins embossed with your design make remarkable mementos for all types of events. Let us create personalized coins to meet your specific needs.
Design Your Own Custom Metal Coins with Unlimited Customization Possibilities
Looking for a wonderful way to commemorate special events, show your support for a cause, or celebrate your loved ones? Look no further than Coin USA! Our team is proud to offer you top-of-the-line custom metal coins of impeccable quality that will serve as the perfect award, recognition, prize, or gift, individualized with your design.
We take great care in producing these extraordinary coins from a variety of distinguished metals, including pure 24K gold, platinum, palladium, .999 fine silver, bronze, copper, brass, nickel, black nickel, and zinc. Our professional minting service will create unique, outstanding quality customized coins that will make your event unforgettable, preserve important moments, honor deserving employees, etc. Whatever your requirements, we'll produce your coins as you imagine them, in our own mint!
Custom Gold, Silver, Bronze, or Copper? Take Your Pick!
Custom metal coins are all about their personalized design, embossed in a certain metal, that one picks for its specific characteristics. As true enthusiasts in the coinage field, we put our hearts into each bespoke coin we create. Coin USA ensures the widest compilation of premium materials for the production of your custom metal coins. Our skilled coin designers strive to deliver unrivaled designs for them. Each custom coin production project brought to us by people is unique, and we aim to bring it to life accordingly.
Nonetheless, there are still certain patterns in our work: It's all about metals. Our clients usually opt for gold, silver, bronze, or copper as the core material of their custom metal coins. There is a good reason for this. These metals with an exemplary reputation allow fulfilling our customers' ideas in the best possible way while fully unleashing the potential of their coin projects. Let us take a closer look at a couple of custom metal coins we produced and explain their manufacturing process.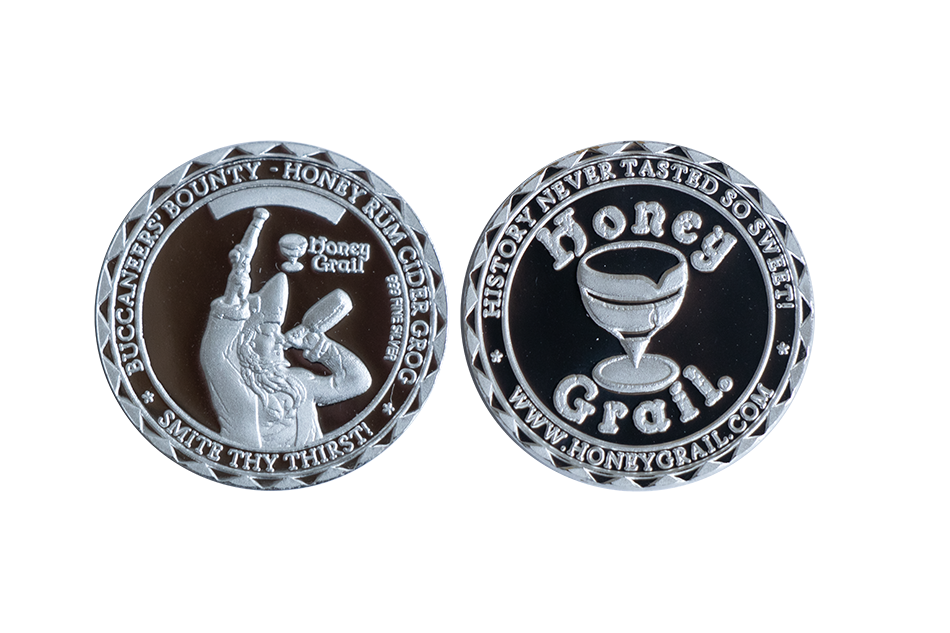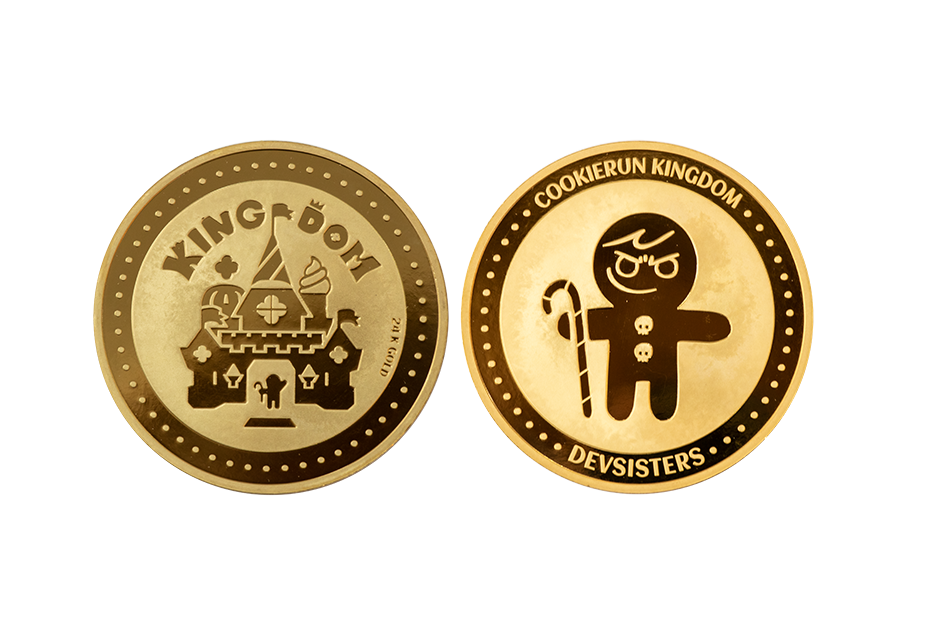 Can You Get Your Own Precious Metal Coins Minted?
Sure! Simply team up with a professional minting service specialized in creating premium custom metal coins. We understand the importance of commemorating someone or something that holds significance. Positive feedback received from our clients confirms: The best way to accompany an honorable speech or event is with exquisite solid gold or silver coins embossed with a fitting design. Our team has everything needed to ensure your custom silver or gold coins will be met with sincere delight and admiration. Exceptional quality materials, including 24K pure gold and .999 fine silver, platinum, and palladium are a priority for us. We also pay tribute to our highly skilled designers and production specialists, who meticulously ensure that your custom metal coins made of gold and silver have a truly remarkable, unique appearance.
What Are Affordable Custom Metal Coins?
In essence, cost-effective custom metal coins need to fit your budget and meet your quality expectations. To keep a custom metal coin minting project affordable, it is essential to choose a less expensive core metal than gold or silver. These materials, including bronze, brass, zinc, or copper, are both sturdy and durable, resulting in the production of custom metal coins that are resistant to minor damage and have pleasant, rich colors.
When it comes to bespoke bronze or brass coins, their respectful golden hue can make them a more affordable alternative to custom gold coins. Customized zinc coins, on the other hand, feature an enchanting blue-white, gleaming color that is sure to captivate the eye. As for individual copper coins, their passionate red shade is sure to warm your heart.
All of these cost-effective materials serve as excellent core metals for producing superb, long-lasting customized medals. Our team of designers is available to discuss in detail which metal is best suited for your coin project and assist you in making a knowledgeable choice.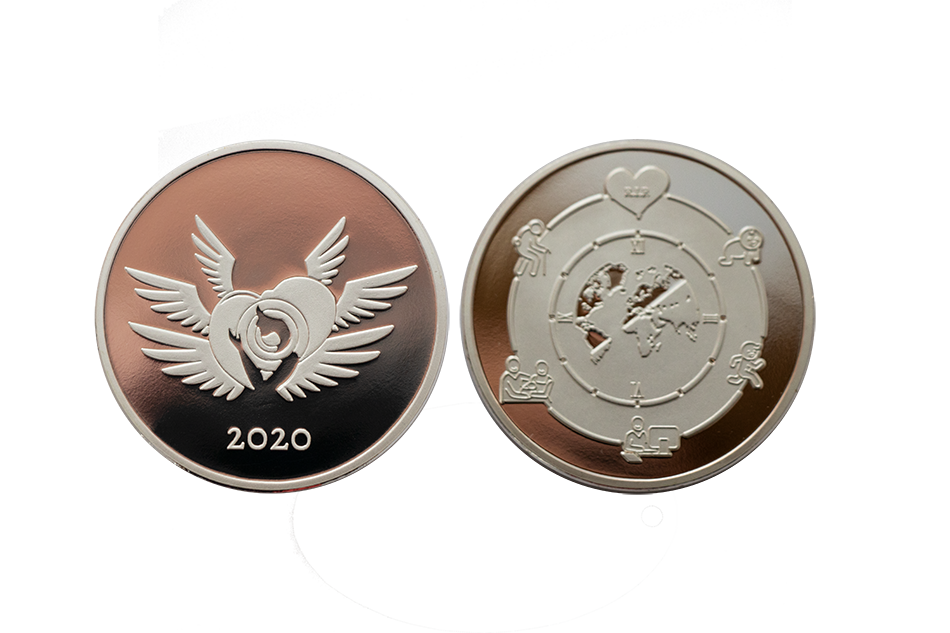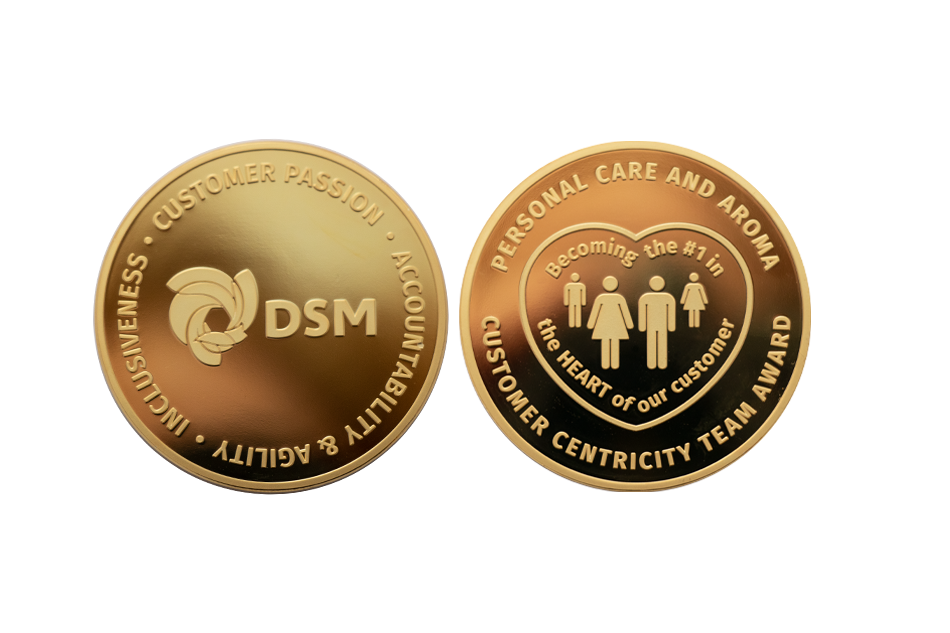 Let's Get Down to the Core: What We Offer for Your Custom Metal Coins to Be Unique
Coin USA is a professional coin maker that offers a wide range of customization options when it comes to custom coin production. We specialize in creating top-quality custom metal coins that are expertly crafted with collector's quality embossing, premium finishes, coin edges to suit any taste and need, and enchanting enamel colors.
One of the advantages of working with our company is that we have no minimum quantity order requirement. This makes us an ideal choice for both small and large coin runs. Additionally, we offer a vast range of coin dimensions, from 10 mm to 250 mm, allowing customers to easily order bespoke coins of various sizes. Whether it's a commemorative coin, challenge coin, or any other custom coin, our coinage experts can bring your ideas to life with exceptional craftsmanship and attention to detail.
Don't hesitate to contact us today. We can't wait to start working on your custom metal coin project!
Disclaimer: Our products on this page are known as "Coins" in order to comply with general linguistic usage. It should be expressly pointed out that it concerns, however, individually embossed medals and no current or former means of payment/currency.