Custom Colored Coins with Hard or Soft Enamel Highlights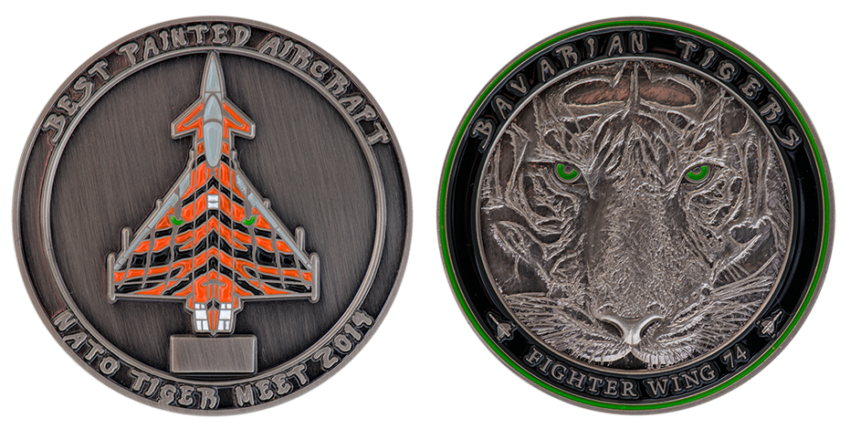 Let your logo or emblem sparkle on your custom coins with enamel colors. We'll make it visual, lively, and catchy. Order radiantly colored coins from Coin USA!
Have you ever wondered how a coin manufacturer creates beautifully colored coins? If so, you have the perfect opportunity to go "behind the scenes," so to speak. As a professional coin maker, Coin USA is excited to share some insider info about creating these exceptional colorized coins.
Marvelous Colored Coins Created by Coin USA
Often, to "make the coin design illustrative and more lifelike," we use soft or hard enamel colors. Vibrant paints brimming with vitality fill personalized medals with not only artistic sense but also give them the core meaning and mission to accomplish. You can make your own set of the colored coins an exciting means of artistic expression, a unique gift for a private event, a reward for a dedicated employee, or an essential part of a smart marketing strategy. Their versatility, as well as their popularity among the Armed Forces, is the reason why custom enamel coins are one of the most popular types of coins ordered by our customers. Let's get to know them better!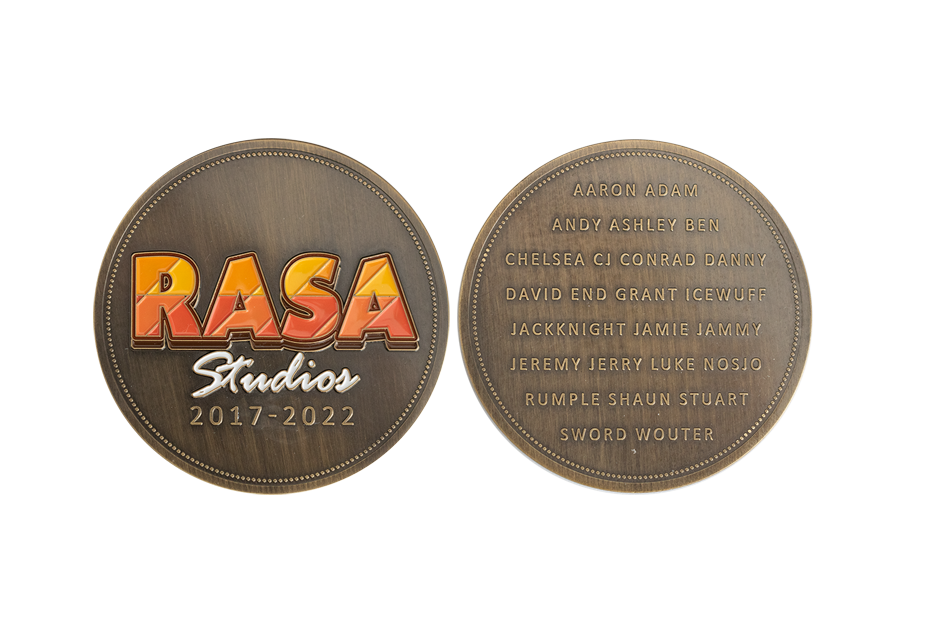 What are Enamel Coins?
Custom-minted coins that are colored with either soft or hard enamel bear the proud name of "enamel coins." They are very popular among the Armed Forces as colorful challenge coins, and among businesses to solidify their corporate identity in logo coins as a reward for dedicated employees, or as an essential part of a smart marketing strategy. We also often produce custom enamel coins for professional and amateur artists with their individual designs. In our mint, we make use of both versions, soft and hard enamel, to highlight our clients' individual designs for their custom enamel coin runs.
Most often, we manufacture the coin base from bronze, brass, copper, or zinc. Upon specific request, we also use pure silver and gold as the core material of enamel coins. When ordered at Coin USA, the vivid, colored coins can be of any design, size, shape, and color set.
What's the Use of Colored Coins with Enamel Details?
Our clients frequently ask us to produce colored coin runs to promote their brands, celebrate dear people, events, significant anniversaries, distinguished employees, brothers and sisters in arms, etc. Thus, as with all personalized items, custom enamel coins are meant to convey and keepsake a special meaning. Colors allow us to visually highlight our communication, this applies to colored coins as well.
As mentioned above, a professional coin maker has two different options when working with enamel to color coins: hard and soft. This is an important nuance to keep in mind for those who would like to have a couple of enamel coins of their own. Why is this important? Not only do these kinds of enamel have different names but also their technical characteristics vary, too. No less important is the fact that hard and soft enamels look and feel completely different on finished coin rounds.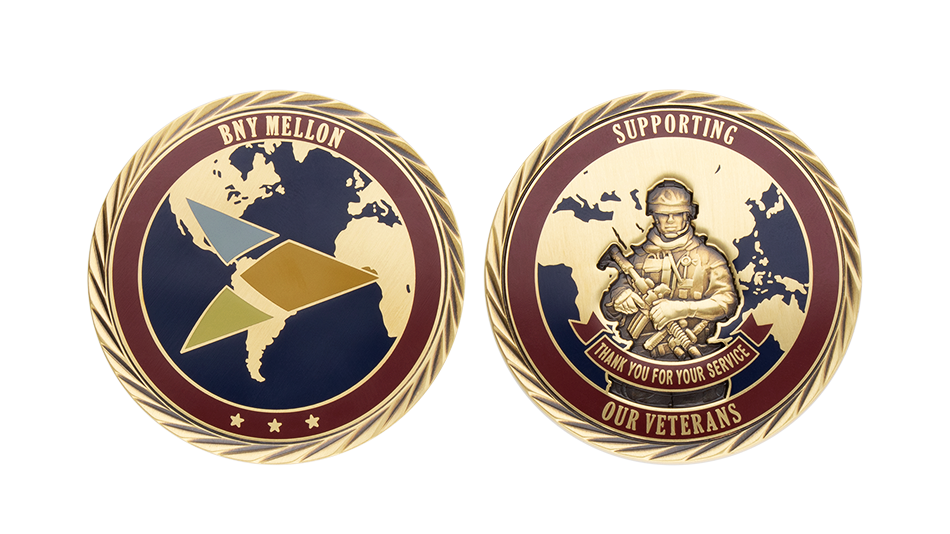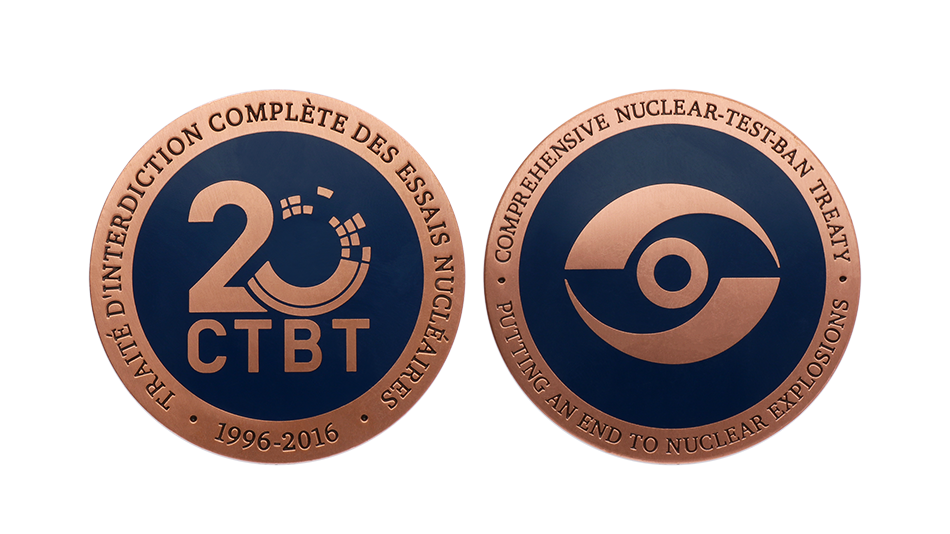 Your Fantastic Hard Enamel Coins
The defining feature of superb colored coins with a hard enamel coating is their incomparably smooth touch. The process of giving them their zest can be summarized as follows: all sections of the coin's design are filled with enamel of the corresponding colors multiple times. Then, the coin maker sends the pieces to a high-temperature oven to be baked. Each tint is baked separately. After curing, the production specialists align metal edges with the enamel levels. Until they look and feel completely flat and smooth. The finished product has a breathtaking, glossy, glass-like surface that is resistant to scratches and minor damage. Premium hard enamel coins have an unmistakable look and feel, with a slick surface and a wide selection of lively colors.
What makes custom hard enamel coins so special?
Elegant classy one-of-a-kind look;
Free choice of Pantone colors to fit your corporate identity exactly;
Require an intensive polishing process to achieve the desired smooth surface and exceptional touch;
Convince with outstanding quality and durability.
When Would You Choose Soft Enamel to Make Your Coins Burst in Color?
Soft enamel coins present a brilliant appearance and non-trivial, intriguing textured surface. The production process of soft enamel coins is similar to that of hard enamel ones. However, there are some differences. The coin maker only needs to apply a small amount of enamel paint to each recessed compartment of the coin design. Soft enamel wraps every particle of the colored coin like silk, allowing for the full disclosure of even the most complex designs and giving aesthetic pleasure in a play of brilliant light reflection. No less remarkable is their touch. Since the soft enamel color does not flush with the raised areas but envelopes the recessed parts, you can explore a custom coin design by touching the piece. You won't be able to take your eyes and hands off these beauties.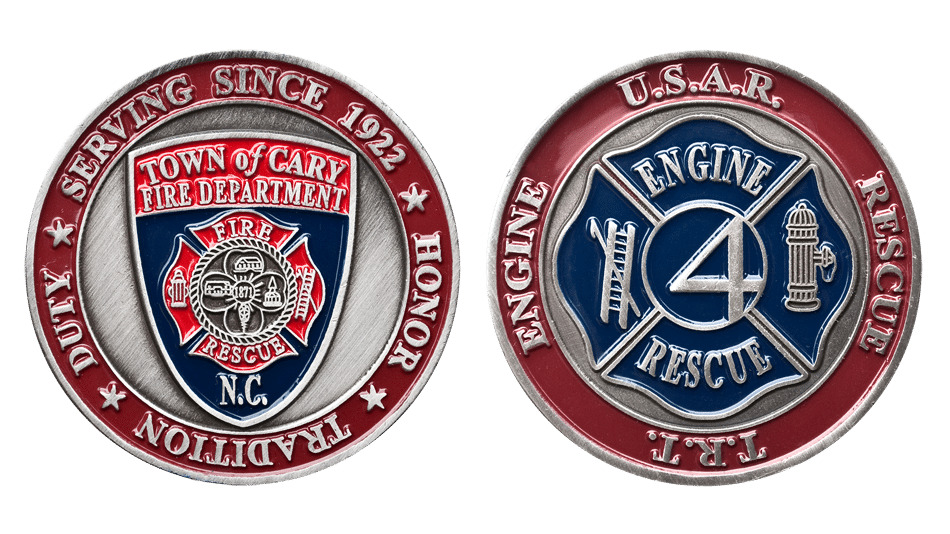 The major characteristics of soft enamel coins:
Incomparable textured touch and iconic appearance;
Collector's grade sculptured design;
Lively colors that reflect light.
The Path to Your Own Magnificent Custom Colored Coins
If you're looking for high-quality custom colored coins that perfectly showcase your logo, emblem, or unique artwork, or if you need enameled challenge coins that represent your organization with pride and honor, look no further than Coin USA. We're committed to delivering exceptional products and customer service, and we'll work with you every step of the way to ensure that you get the coins you want. Contact us today to learn more about our custom enamel coins and how we can help you bring your vision to life!
Disclaimer: Our products on this page are known as "Coins" in order to comply with general linguistic usage. It should be expressly pointed out that it concerns, however, individually embossed medals and no current or former means of payment/currency.