Challenge Coin Maker Wanted? Coin USA Is at Your Service!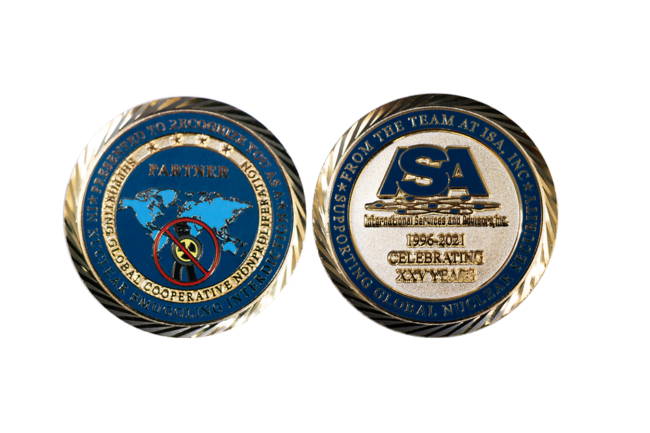 Minting medals for the military with unique designs is our daily business as a reliable challenge coin maker. Have us set your boldness on a coin!
Challenge Coin Maker Is on Guard of Excellence
Challenge coins are an integral part of military culture. They serve the great mission of uniting military personnel and honoring their service to the country. Members of the Armed Forces deeply respect, keep, and even pass these tokens of recognition and affiliation to the next generations. The US challenge coin maker, as we are, works persistently to ensure that these special medals are filled not only with symbolic and spiritual value but also with utter beauty and elegance.
Challenge Coins Made by Coin USA: Quality, Uniqueness, and Refinement
Knowing what deep meaning the service members attribute to their personal custom challenge coins, Coin USA, as a challenge coin maker, takes a supremely responsible approach to their production. Each new coin project begins with painstaking work from the moment we receive an inquiry. That is when our best coin designers get to work. Together with you, they discuss your own vision of future custom military coins and their purpose. Thus, in close communication, the design of armed forces' tokens is born.
In order to perform the minting of individual medals, our own factory is fitted with the latest equipment. There, skilled production specialists who are passionate about coinage craft your impeccable custom challenge coins. Being a professional challenge coin maker, we guarantee the finest quality of the finished pieces. We produce them from top-notch metals such as brass, bronze, copper, nickel, black nickel, gold, and silver from reliable suppliers, who have been proven through years of cooperation.
Check below to see what types of valor tokens we most often produce for service members.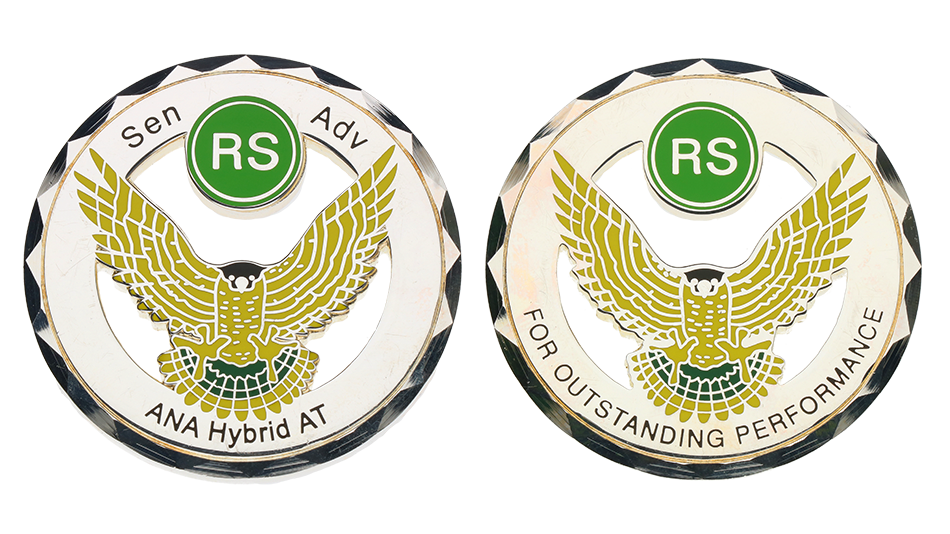 Vivid Military Coins with Custom Designs
Our team of passionate challenge coin makers is happy to make your proof coins shine in enamel colors to emphasize your chosen decorative signs, logos, and mottos. On top of those core elements being embossed in your military coins, the color gives them a distinctive design filled with alluring hues.
To fully customize the production of these extraordinary tokens, we always offer you a wide range of different types of metals, plating, finishes, and much more. Whatever your custom challenge coin run requires: An unusual shape, size, engraving beautiful lettering unique to every single piece, an inscription around the edges of the coin, or making those edges altogether unique, WE WILL DO IT for you. With a wealth of experience in minting coins for the Army, Navy, Marines, Air Force, Coast Guard, and First Responders, our team will make your custom challenge coins breathtaking.
Custom Commemorative Challenge Coins from a Professional Challenge Coin Maker
Without exception, all challenge coins are designed to perpetuate the eternal values that are deeply respected in the military world. These are boldness, wit, and self-sacrifice. However, there are cases when these unconventional medals perform another noble mission. With their help, state officials honor the merits of especially valuable commanders and soldiers to the state.
The challenge coin maker almost always mints custom challenge coins of this class from pure gold or silver. Although, there are cases when we use another core metal, such as bronze or brass, and then plate the finished coin rounds with 24K gold or .999 silver. It all depends on your requirements for the customized coin project. We recommend our premium polished plate as the finishing touch to such exceptional medals. It will help the precious metal shine in full force.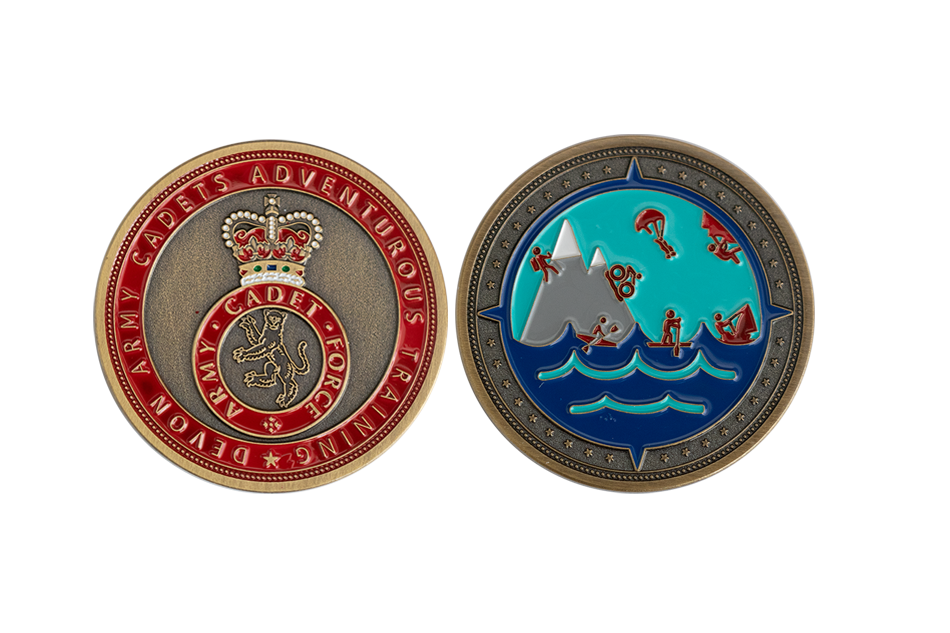 Coin USA Is YOUR Challenge Coin Maker
Challenge coins are beautiful in their great mission of uniting the military. It is not just a nice-looking piece of metal, no. It is so much more. A certified challenge coin maker knows all about the deep meaning of these extraordinary coins, unique to each mission and troop. That is why you can entrust us with a light heart to produce your coin run. Our team will make it just the way you need it and want it.
Coin USA offers absolute customization for your military coin project. Make your challenge coins custom with us, with a unique design. Honor the achievements of your brothers and sisters in arms, fallen comrades, or memorable dates in your unit's history with these tokens of valor manufactured by Coin USA.
Contact us
now!
Disclaimer: Our products on this page are known as "Coins" in order to comply with general linguistic usage. It should be expressly pointed out that it concerns, however, individually embossed medals and no current or former means of payment/currency.