Anniversary Coins to Celebrate Special Affairs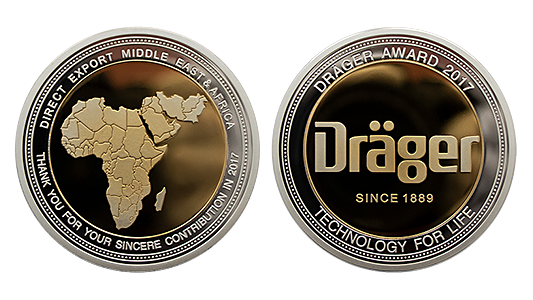 Use the services of Coin USA to produce your anniversary coins. When minting coins for anniversaries, we pay special attention to custom design details.
Unique Anniversary Coins for Company Parties
One of the most important events for businesses and organizations is an anniversary or other significant celebration. If a long-time colleague or a loyal business partner has to be honored in a special way, present them with anniversary coins. Getting the individual medals (hereinafter called coins, see disclaimer) embossed for this occasion represents a form of appreciation for the person. Our mint specializes in producing unique anniversary coins embossed according to individual ideas. We manufacture them for a variety of events, including anniversaries and special corporate celebrations. The cost of embossed coins can be exactly adjusted due to our diverse range of materials.
Elegantly Enrich the Celebrations with Custom Coins for Anniversaries
For many centuries, custom commemorative coins have been objects of high value. Nowadays, embossing coins according to individual specifications is simple. Our mint will gladly emboss the image of a well-deserved employee or the logo of your company or association on your own custom anniversary coins. Also, our coinage experts supplement them with a special edge design and coloring. Our coin gallery gives you a comprehensive overview of how diverse anniversary coins can look.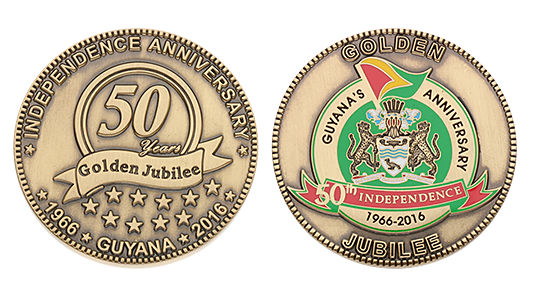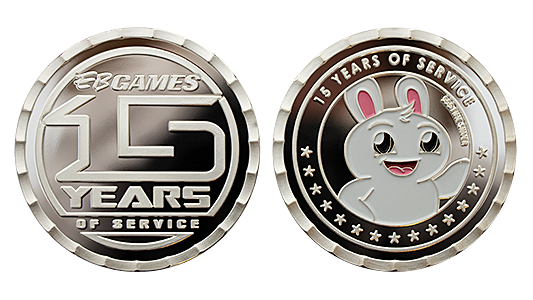 Order Your Personalized Anniversary Coins from Coin USA
You can choose between coins made of gold, silver, and other fine metals so that your anniversary coins also become a real valuable asset apart from their symbolic significance. Cheap alternatives made from brass or sheet metal are also available for you and produce an equally beautiful result with the embossing of the custom medals. The compilation of your individual coins for an anniversary and other events is particularly easy with our configurator. Simply upload your design or image and then choose the desired material for embossing.
Contact us today!
Disclaimer: Our products on this page are known as "Coins" in order to comply with general linguistic usage. It should be expressly pointed out that it concerns, however, individually embossed medals and no current or former means of payment/currency.