Buy Custom Vending Machine Coins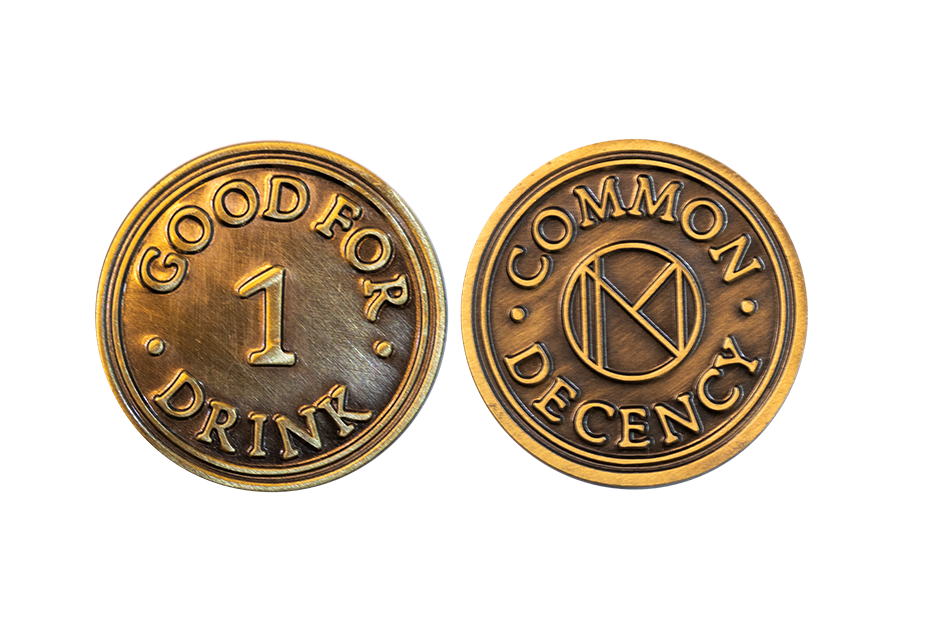 Arcade machine coins of different complexity are available at Coin USA. You choose the design — we mint the best custom vending machine coins.
Our company, Coin USA, is a professional coin maker with its own minting factory. As a certified coin minting service, we produce a wide variety of coins and medals that are always made according to the individual needs and preferences of our clients. Speaking frankly, there are no such custom coins whose production would not be under our power.
One of the types of bespoke coins that we are happy to make for our clients is custom vending machine coins. We are ready to mint for you exactly the arcade machine coins you need. This means we can stamp on them your logo, company name, or individualized artwork/inscriptions, get the correct weight and add security features.
Contact us to learn more.
You can add any design to the front and back sides of the custom vending machine coins at your discretion. For our coin designers to get a better understanding of what exactly your tokens should look like, you are welcome to use our Coin Configurator. Utilizing this tool, you'll be able to experiment with different metals, finishes, coloring, coin borders, etc., and decide what's best for your custom coins for vending machines.
Manufacturing of Individualized Vending Machine Coins
The customized production of coins for vending machines that we offer makes it possible to give them any weight and size you need. The only requirement from us is that we must get information about the manufacturer/brand of the slot machine, in addition to your vision of future custom coins for vending machines. Also, if it were easier for you, we would be happy to contact the manufacturer of the vending terminal ourselves and find out the nuances we need.
Please, see below how exactly you can change the appearance of the vending machine coins and what parameters you can choose to your preference.
Select a Metal Your Custom Vending Machine Coins to be Minted in
We are ready to make personalized vending machine coins in the following metals: copper, nickel, brass, zinc alloy or bronze. Also, if you want to make a limited edition of custom-made arcade coins in precious metals, 24K pure gold and .999 fine silver are available.
We would like to inform you that it is possible to mint vending machine coins not only from solid metal but also from a metal alloy. Furthermore, we can die-strike custom coins from ordinary metals or metal alloys and cover them with gold or silver. Everything depends only on your wish. We are ready for any challenge.
Add Personalized Embossing or Engraving to Vending Machine Coins
As mentioned above, we can put your logo, company name, or individualized artwork/inscriptions on the custom coins for vending machines. It's possible to do so by applying the embossing or engraving technique. It's up to you to decide which one of them will suit you best.
Any Size and Weight Available – for the Perfect Fit of Your Vending Machine Coins
A lot of vending machines need a special size or weight for the machine to work. As we have our own production facility, we can offer your vending machine coins in any size, any weight, any material composition, and finish.
Just tell us what your machine specifications are. We produce the coins that 100% meet them.
Highlight the Exclusiveness of Custom Coins for Vending Machines
We can further emphasize the uniqueness and individuality of your tokens. Intrigued? If so, there are a couple more ways that will allow you to achieve a truly custom look for your vending machine coins.
Splendid Finishes for Custom Vending Machine Coins
Our team will be happy to add a finish to arcade machine coins and make them look antique or sandblasted. Again, if you want your tokens to look super stylish, our premium polished plate finish is at your disposal. To get a better idea of all the custom design options available for your vending machine coins, please, visit our website.
Top 7 Reasons to Buy Custom Coins for Vending Machines from Coin USA
If you want your vending machine coins to be made to the highest standard, you should turn to us. Why? Here are 7 main reasons: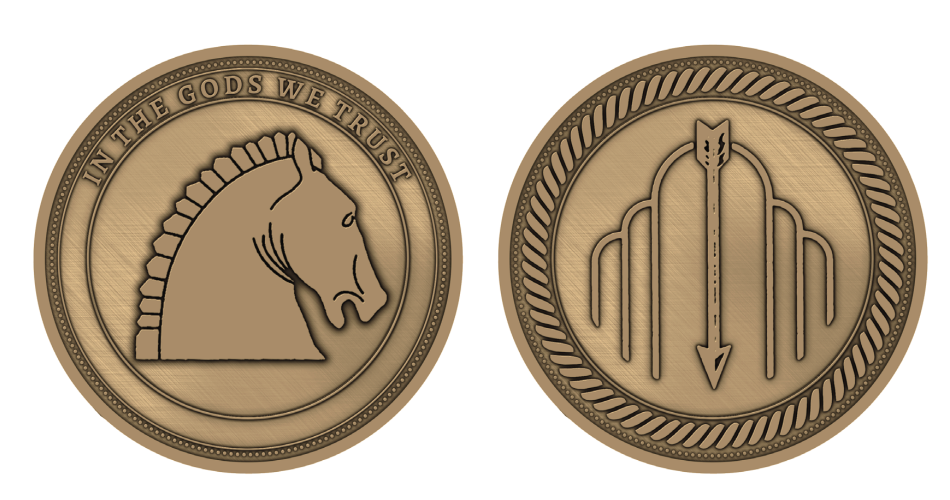 We have some of the most talented professionals working under our wing, both in the design and direct production spheres.
Our company ensures that your coins are minted only on the best quality in-house equipment.
We use premium metals.
We can do any size, any weight and finish to fit specifications of your machine.
On our site, we have tried to collect all the information you need to cooperate with us.
The Coin Configurator gives you the opportunity to review different coin designs conveniently and absolutely free of charge.
We value each and every one of our customers, and that's why we listen sensitively to their needs, requirements, and remarks in order to provide even better service.
Quality Control and Customer-Oriented Service
We attach great importance to the quality control of your custom coins for vending machines. To ensure that there is not the slightest dissatisfaction with the bespoke coins, we subject them to thorough inspections at every stage of their creation, from their design to their shipment to the customer.
In fact, to ensure that vending machine coins will come to the owner in perfect condition, we pack each one in acrylic capsules. And if you're planning to make collectible arcade machine coins, our website also offers beautiful Coin Packaging to highlight their specialty. If you still have questions or concerns about the custom coins for vending machines, contact us now. We would love to hear from you!
Disclaimer: Our products on this page are known as "Coins" in order to comply with general linguistic usage. It should be expressly pointed out that it concerns, however, individually embossed medals and no current or former means of payment/currency.