Use Custom Trolley Coins As Your Ultimate Marketing Tool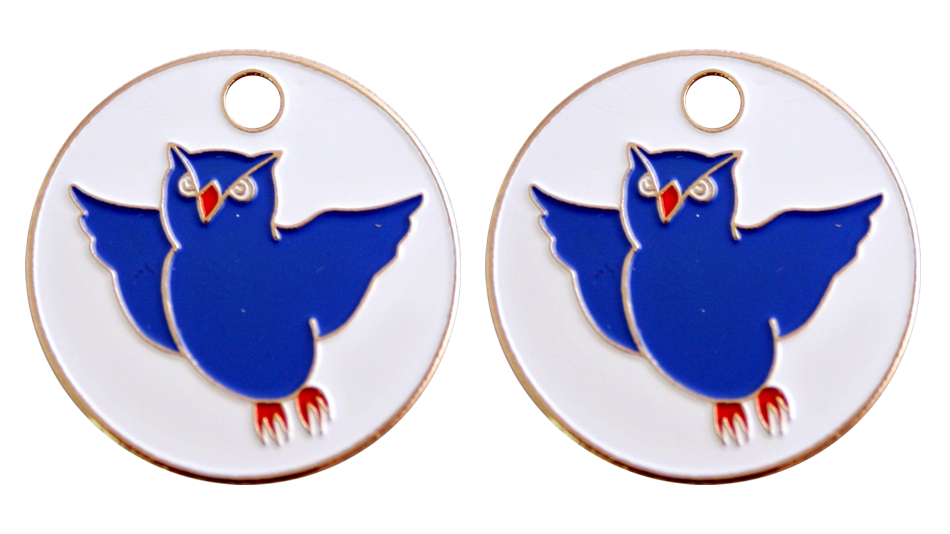 Introduce your company to the world with our custom trolley coins. Metallic, solid, and perfectly minted, they will serve as a great promotional tool.
People often receive notebooks, pens, or plastic trolley coins with the logo of this or that brand. Such giveaways are incredibly widespread. They help various businesses and public organizations attract the attention of potential consumers or future members of their companies and publicize their brand. Today, we're having a look at custom trolley coins as an effective advertising means. Let's explore together why the use of PVC is not that great an idea, while metal tokens will be more successful for marketing.
What are Custom Trolley Coins Good For?
Promotional tokens for trolley carts are small items that aim to improve the shopping experience of customers. Simple and handy, they make one's daily grocery shopping easier, giving access to a cart. Yet, the devil is in the detail. Most customized trolley tokens are made of die-cast plastic, making them appear cheap and replaceable.
Marketing should always get you a step closer towards your customer. In addition to their direct purpose, custom trolley coins can turn from simple, irreplaceable items of daily use into a means of a successful strategy. Young companies as well as already established ones use them to spread the word about their activities. Thus, they facilitate recognition and/or gain even more popularity.
Custom Trolley Coins: PVC vs. Metal
Promotional Trolley Coins Made of Plastic
Thanks to its affordability, it is a common practice for companies to opt for molded plastic when they order a custom trolley coin run with their logo. Also, plastic is quick to melt down and take on a brand's chosen design. Admittedly significant advantages, but do they outweigh the long-term disadvantages that inevitably arise from them?
The low cost of plastic inevitably translates into the fact that products made of it do not have a sufficiently positive perception. Very often, people do not pay attention to what is depicted on the PVC custom trolley coins. And this is a big "no-no" for companies that hoped potential customers to get acquainted with their brand in this way. Further, the relatively fast production of branded trolley tokens from PVC frequently results in such pieces having flaws in appearance. These usually include a poor brand image, whether it is cast or printed.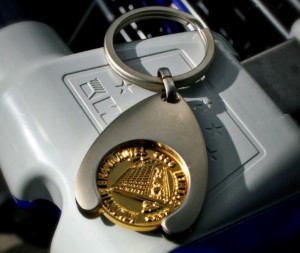 Custom Trolley Coins with Your Logo Minted in Top-Quality Metal
There is a great alternative to using plastic when deciding to make custom trolley coins. It is metal. Pure bronze, brass, zinc, or copper, unlike budget plastic, will certainly attract the attention of those who are always on-the-go. Firstly, consumers will appreciate the creative and beautiful look of the token, its pleasant touch, and nice weight. Your company logo will certainly be noticed. People never pass by truly exquisite things! Our team offers you the opportunity to make your custom metal trolley coins exactly that: Remarkable!
A custom trolley coin run made of metal will cost a little more and take a little longer than if it were manufactured from the aforementioned PVC. We do not hide it. However, we believe that it is absolutely justified both in terms of costs and time. After all, this way you will get the finest custom trolley coins that will surely achieve your promotional goal. Your organization will definitely reach your client pool and spread the word about your brand in a quality way. Just imagine what a blast it would be: your branded trolley coins produced from metal and given a refined antique look! Or, go further and have us place them on the practical keyring? We are convinced such pieces will be exceptionally popular.
Let Coin USA Make Your Custom Trolley Coins Perfect
Promotional trolley tokens are among the most popular ways to conveniently and effectively announce your business to the world; familiarize it with your logo, and reach a large potential customer audience. Since people use them daily when shopping in supermarkets, custom trolley coins are constantly in plain sight, always at hand.
As a professional coinage service, Coin USA has a wealth of experience, a team of professionals, reliable suppliers of quality metal, and our own facility for the production of individualized coins and medals. We know better than anyone how to create high-quality metal trolley coins that are perfectly minted and look flawless. With us, your logo, applied to first-class qualitatively processed metal will smoothly spread to the public carrying information about your company.
Contact us now to start your individual project!
Disclaimer: Our products on this page are known as "Coins" in order to comply with general linguistic usage. It should be expressly pointed out that it concerns, however, individually embossed medals and no current or former means of payment/currency.