Corporate Event Coins for Celebrating a Company's Anniversary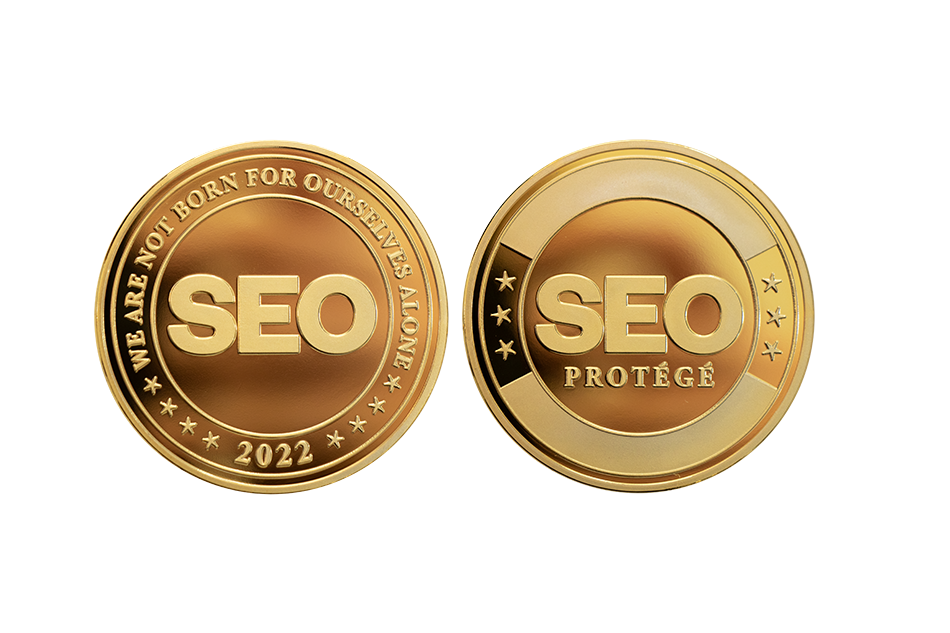 Corporate event coins are inevitable if you're up to celebrating your company's anniversary. Order custom coins with creative designs at Coin USA.
A thriving business that marks its longevity deserves respect and pride, at the very least. Celebrating your company's anniversary is a great excuse to throw a big party and mint commemorative coins for employees. Thanks to your corporate event coins, each of them can feel the significance of the moment. Corporate event coins are a non-trivial keepsake that the members of the organization will gladly carry through the years. After all, celebrating a company's anniversary is first and foremost a celebration of its employees who work to make it successful and prosperous.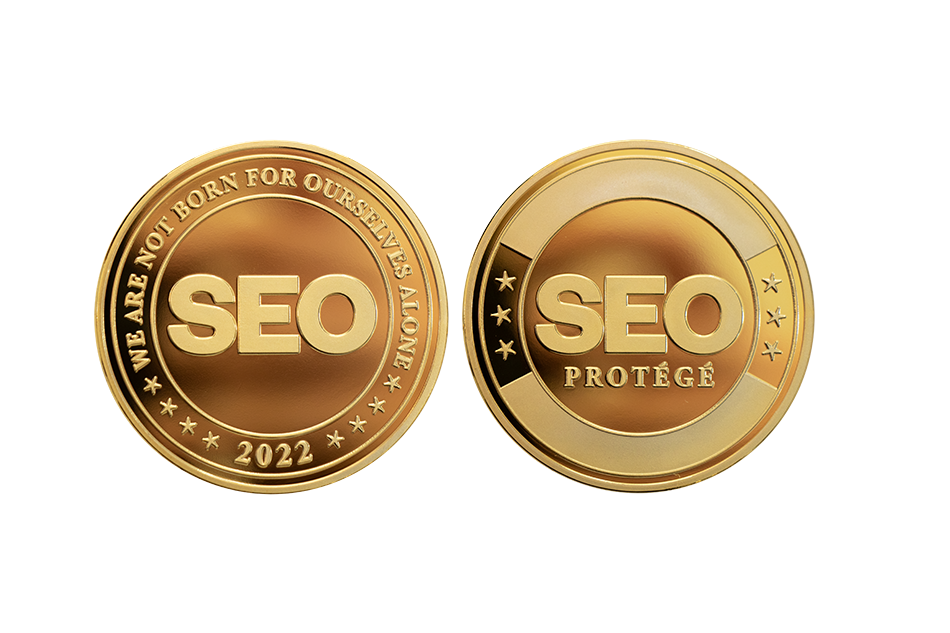 As a professional minting service, Coin USA offers you the opportunity to stamp custom coins of the highest class and add a creative touch to your corporate celebration. We have everything to make them flawless:
A team of top-notch coin designers with extensive experience;
Modern in-house equipment that is capable of crafting unique corporate event coins;
Proven quality metals for minting coins;
Customer-oriented service;
And, in addition, there is no minimum order for your corporate event coins, or any other project you would like us to mint for you.
Also, suppose we are talking about a comfortable internal atmosphere inside the company where each of its employees feels their necessity and usefulness. In that case, the company anniversary coins are an excellent way to unite people and support camaraderie.
Opt for Coin USA-minted Corporate Event Coins when Celebrating Your Company's Anniversary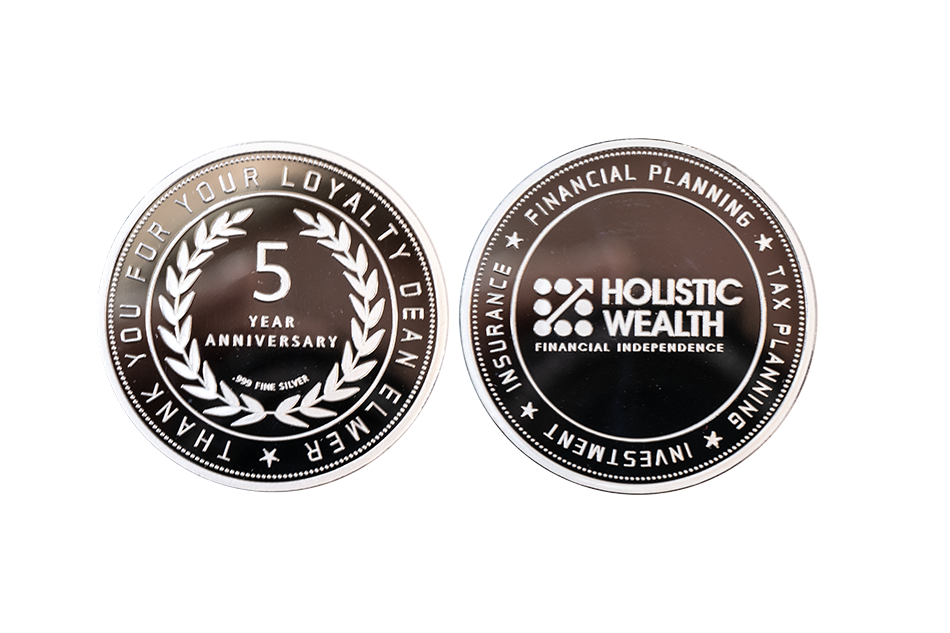 So that every client, when celebrating their company's anniversary, can get a truly custom piece, we provide the ability to select and modify literally every element of the coin design. See for yourself, with Coin USA, you can choose:
Metals: We are open to all common coinage metals. We are happy to mint your company anniversary coins in brass, bronze, black nickel, 24k pure gold, rose gold, .999 fine silver, palladium, platinum, etc. It's up to you which metal to select.
Coloration: If you want your corporate event coins to be full of color, we are ready to offer you a soft/hard enamel coating, or you can opt for picture printing.
Embossing: If you, when celebrating your company's anniversary, want to add corporate symbolics to the company anniversary coins, our team is eager to emboss your logo, slogan, or any other individualized text or image of your choice on them;
Laser engraving: With this option, you can add the recipients' names or any other inscription of your liking to company anniversary coins.
Coin borders: You can make your custom coins even more exquisite by choosing an original design for the edges of the coin.
Finishing: To fit your logo or event icon, we offer our premium polished plate, antique, matte or sandblasted finish for your corporate event coins.
The custom production we provide also enables you to choose the size and weight of the commemorative coins you order for your corporate event.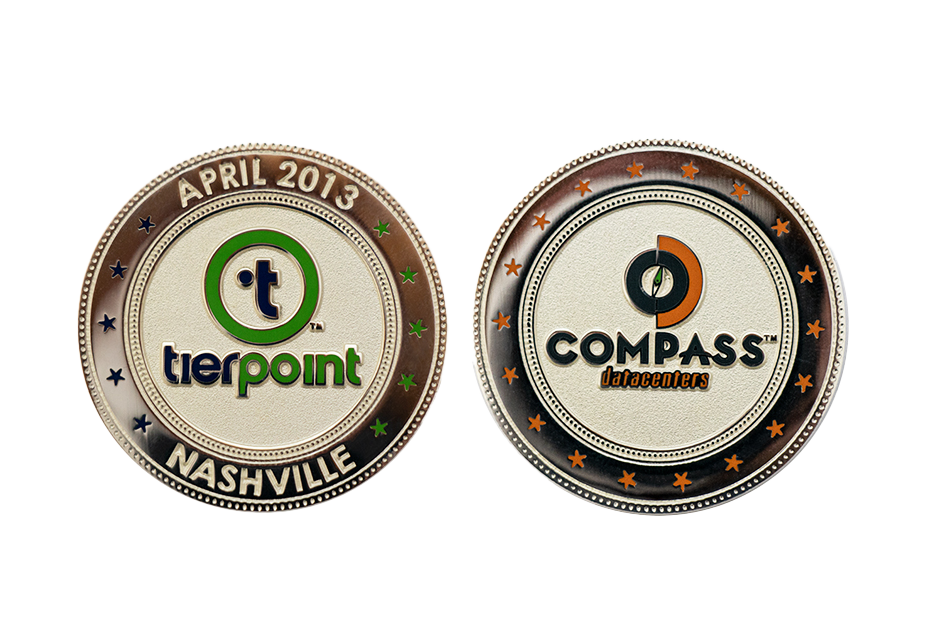 Use the excellent tool on our website to see for yourself how different metals, finishes, coloration, and other aspects affect the appearance of individual coins. It is called the Coin Configurator and will give you the opportunity to find the perfect design for your corporate event coins.
Packaging Matters
When you celebrate a company's anniversary and the time comes to hand out the prepared corporate coins, will you really give them away without packaging? We would advise you to embellish the company anniversary coins with fancy branded packaging. Thus, they make a much bigger impression, and it will be easier for your employees to store them. Moreover, your logo or slogan printed onto your favorite packaging solution will remind all those rewarded with your coin of that special corporate event. Take a look at our Coin Packaging options.
Coin USA will Help with Celebrating Your Company's Anniversary
Every customer and the coin project they come to us with are special to our team. We see each new coin run we mint as a creative challenge and an opportunity to stamp beautiful corporate event coins that will be pleasing to the eye and dear to the heart. That is why we pay a lot of attention to working with the customer, their needs, and wishes when developing designs for company anniversary coins. Confirm for yourself what is said above and contact us now to mint your corporate event coins!
Disclaimer: Our products on this page are known as "Coins" in order to comply with general linguistic usage. It should be expressly pointed out that it concerns, however, individually embossed medals and no current or former means of payment/currency.