Mark Decent Service Members with Armed Forces Coins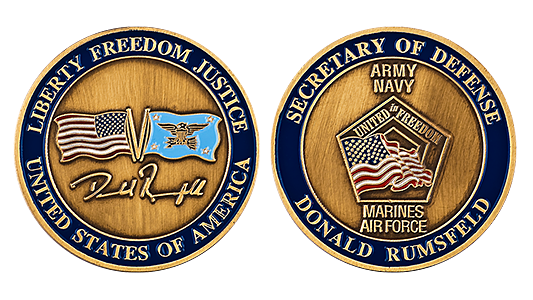 Armed Forces Coins with Unit Crests and Heraldic Designs
By some accounts, military units started the tradition of the challenge coin's usage during World War I. Supporters of another version of events insist that the military started this tradition much later, during the Vietnam War.Today, nearly every service member has an individually crafted challenge coin. Armed forces coins represent the respect, comradery, and commitment of the military, as well as a sense of pride in oneself and in the unit. Men and women in uniform value them and make certain that their medals are always with them. Coin USA is proud to support this legacy. We produce custom challenge coins for US military units serving around the world.
We Emboss Challenge Coins According to Your Specifications:
Individual embossing of armed forces coins according to your wishes;
Free choice of material – from 24K Gold up to stainless steel;
Free samples of coins;
No minimum order – individual production starting from 1 piece;
Guaranteed production time;
Free creation of graphics for your armed forces coins.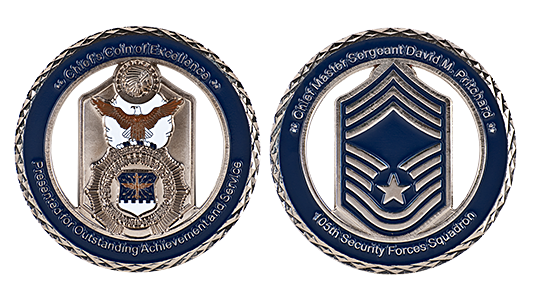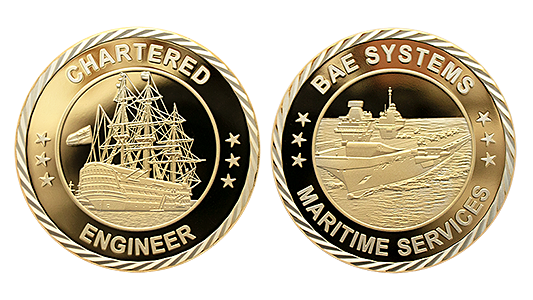 Get Your Own Armed Forces Coins as a Proud Reminder of Your Service in the Military
Our team deeply appreciates and respects the contribution of the military. We express this in the excellent quality of custom challenge coins. Our mint has had the pleasure of producing a wide variety of armed forces coins for many years. Trust us to produce yours.
With the help of our Online Coin Configurator, the design of your own coin becomes child's play. Upload your desired image, freely choose the material, coin edge design, finish of the coin, and you're ready. It couldn't be any easier to craft armed forces coins. If you prefer to first talk through your project with our Account Managers, please contact us! We are happy to give you the needed advice.
Disclaimer: Our products on this page are known as "Coins" in order to comply with general linguistic usage. It should be expressly pointed out that it concerns, however, individually embossed medals and no current or former means of payment/currency.